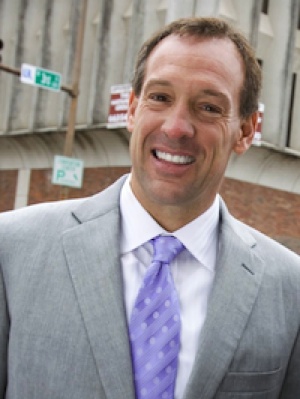 Today I bring you Greg Hatcher. Greg is a 1983 graduate of Alma College (Michigan) where he lettered in wrestling, soccer and baseball. Following graduation he began selling insurance for Arkansas Blue Cross Blue Shield. For a record six of his seven years he was named Account Executive of the Year.
Greg then struck off on his own, starting the The Hatcher Agency from scratch in September of 1990 with a loan from the bank, an assistant, and 500 square feet of office space. He signed a 3 year lease thinking it would be all he would ever need but at the end of the first year he had outgrown his office space, had grown to 7 employees and produced more insurance than any agent in the state of Arkansas. Three years later The Hatcher Agency was named Arkansas' Small Business of the Year and was the largest health insurance agency in the state. They've led the state of Arkansas in health insurance sales every year since. Today, The Hatcher Agency has grown to 50 employees and insures over 180,000 individuals. They've been recognized as among the top 1% of health insurance producers nationwide.
In 1999, Greg wrote a book called 55 Steps to Outrageous Service, which outlines the service that The Hatcher Agency delivers everyday to their clients. It has sold over 15,000 copies and a publisher has purchased the rights to the book and is printing over 100,000 copies.
Greg's greatest work has come from getting wrestling started in the state of Arkansas. He founded The Arkansas Wrestling Association and has purchased the mats for 60 high schools and 4 colleges to help get new programs started. Because of this, he has been honored with the "Dan Gable America Needs Wrestling Award" and been named WIN Magazine's Man of the Year. Because of his efforts, over 4,000 kids now wrestle in Arkansas.
FREE GIFT: Greg is offering his book for FREE (not even S/H charge) to listeners of the show!
Download the action plan to see how. 
Website: http://hatcheragency.com/

Social: https://www.facebook.com/thehatcheragency1
The Mighty Bluebirds: http://mightybluebirds.com/